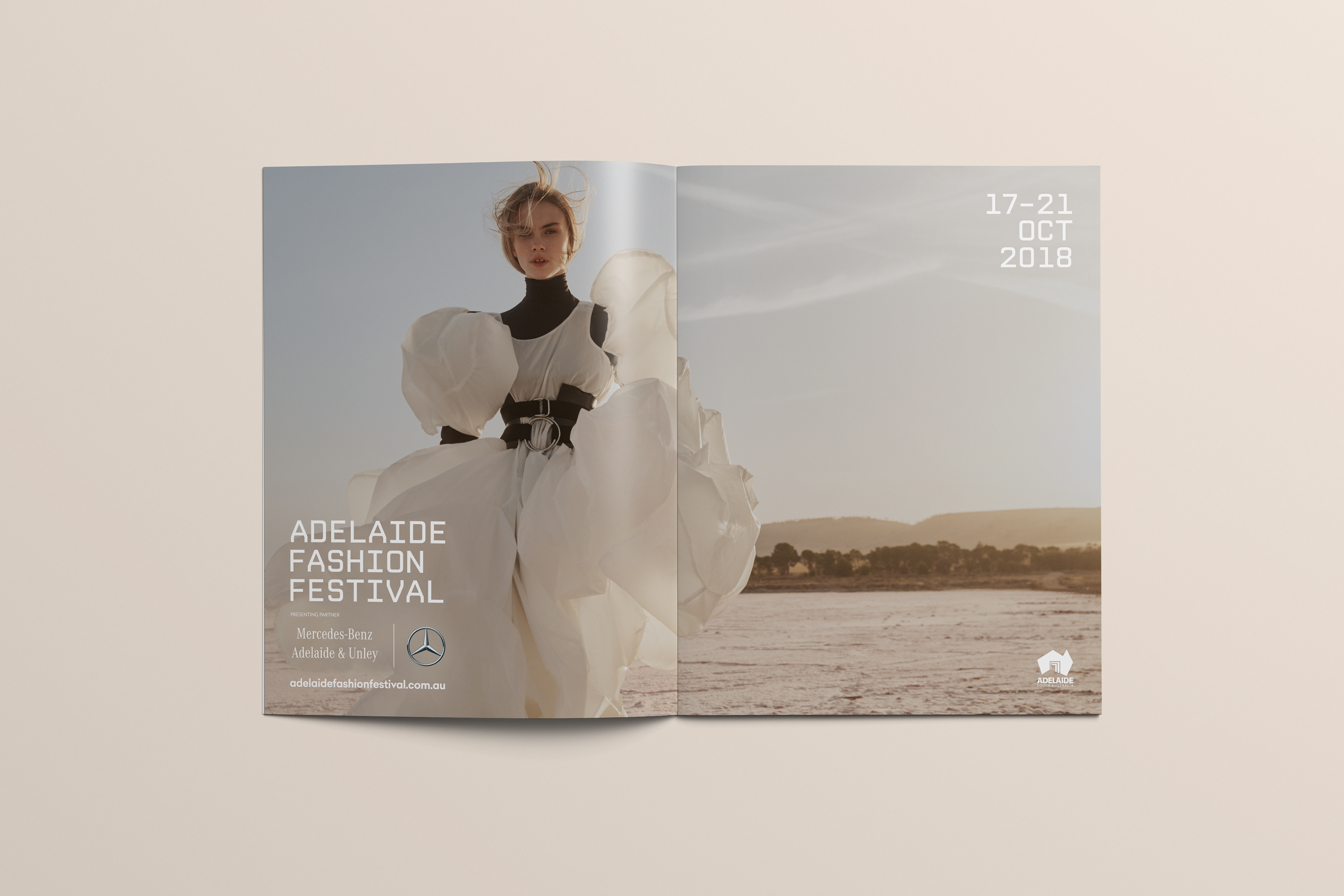 Highlighting Adelaide's dynamic creative industries against a backdrop of the city's vibrant venues and fashion precincts, the
Adelaide Fashion Festival (AFF)
is bold, original, progressive and energising. 
I worked on this project while working at
Cul-de-sac Creative
.
My major roles consisted of the following:
– Developing colour schemes and graphic assets to build upon
the Adelaide Fashion Festival brand
– Image editing and retouching
– Outputting signage and large scale artwork
– Website re-skin
– Animated gifs for adroll and digital content
– Vehicle Wraps
Full project can be viewed
here.